A Los Angeles based Marketing Agency as unique and diverse as the City of Angels
Helping small companies and sales teams achieve their business goals 
We are a group of Southern California natives who have created a full fledged marketing company with extensive knowledge of the Los Angeles and Southern California Market.
Our market is among one of the most diverse areas in the country. Los Angeles is unique as there are thousands of businesses catering to hundreds of regional demographics from Oxnard to San Diego.
A cookie-cutter marketing program or business plan will not cut it here. Our extensive regional knowledge lets us create a successful marketing program for your local business.
Local Experts, Local Knowledge
Entrust your marketing to local experts who know your city, your market and can relate to your clients.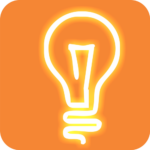 Founded back in 1999 when the internet was still new and smartphones along with social media were at least a decade away. Our company was created from the need to manage new platforms and sales strategies as they were developing. Most business owners, sales reps and entrepreneurs found themselves over-whelmed with technology; more than often those projects were handed over to a family member or office staff with disastrous results.
"WE SPEAK TECH, SALES & MARKETING FLUENTLY"
There are now thousands of platforms, hundreds of web developers and all new college graduates claim to be social media experts. The need to have a person that can manage and integrate EVERY platform hasn't changed in over two decades. Somilleda Business Solutions provides a unique service in that we can manage and integrate ALL your platforms and create a marketing plan suited to any business and budget, AND we can do it in two languages.
Each company is unique. One-size-fits-all approaches will never help your business reach its full potential. We deliver custom solutions, tailored to you – your industry, your culture, your one-of-a-kind challenges.
The difficulty in simple terms is that business owners do not understand "geek" which is how website, social media, google, SEO and how online and traditional marketing blend; and many of the marketing services out there do not understand entrepreneurs. Many of the marketing services cater one particular service for that company; whereas we oversee and manage all of your different marketing vendors.
Somilleda Business Solutions is a different type of consulting company. We will work diligently with your employees to create a successful marketing plan catered specifically to YOUR company. We offer a range of consulting services, all designed to help your company reach its potential. Whether you're looking for a small tweak or complete overhaul, we have you covered. Our services are available a-la-carte so you can get precisely what you need